Information about buying or selling a property in Mallorca Spain
Introduction to buying a property in Mallorca

The actual cost of buying a property in Mallorca Spain needs careful consideration, which if given the right advice and guidance can be made much more transparent and easily understood!
By taking the right advice, you can avoid joining those who unfortunately may have ventured blindly into the Spanish property market, only to find frustration down the road when it is invariably to late.
These helpful hints and guidance from bgplan.com are provided to ensure your experience is both enjoyable, well informed with only pleasant surprises along the way! 
Property Search Agent
MyMh – My Mallorca Properties services as a Property Search Agent here on Mallorca, whether looking for your own Personal Island Home, Investment or Rental Property, are designed to save you more than your valuable time and costs.
Our primary focus through our direct personal contact, is to fully understand your needs and translate these into ensuring the best available property options are presented to you.
This way we narrow down the market and your timely visits, to a selection of quality properties, achieving the best possible results with the minimum of hassle!!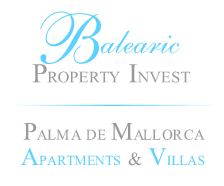 "Let's Get To Work and Make it Happen!"
The following represent a broad outline of Helpful Tips and Guidance to buying and selling property in Mallorca Spain, based on our own valuable experience, an array of quality contacts and a variety of differing public and private websites.
It is not intended as an exhaustive guide, so please consult your own legal advisers and check all prevailing rates, or contact myself to explore fully the benefits of your own privately appointed Property Search Agent.
You will appreciate, the actual cost of buying a property in Mallorca Spain is not only the price that you see in the advertising, as it implies important elements of additional costs such as taxes, fees and other expenses of various categories, that increase your final budgeted costs if not careful, at the outset! 
These cost vary depending on the status of the property you are buying, i.e whether the property is newly built or is a resale of an existing property and/or whether for private or commercial use!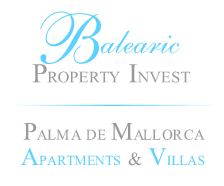 Taxes
Due mainly to the Spanish economic crisis, both the Spanish central government and autonomous regions like Balearic Islands have enforced numerous tax increases within their jurisdiction. Below is a realistic indicative outline, all subject to prevailing rates at the time of purchase!
The distinction should also be made between one-time and yearly taxes.
One-time taxes
When purchasing a property the buyer must pay value added tax (VAT) or real estate transfer tax (ITP).
Value added tax (VAT)
On first time sale of newly built properties such as houses, townhouses or newly built flats, then the tax stands at 10%. In all cases where VAT is paid, then 1,2% stamp duty tax is paid. All subsequent sales are not subject to VAT but to real estate transfer tax (ITP).
VAT is also paid in the case when the property is being sold by a company or a business person. This is 21% on the sale of building plots and commercial property. 
Real Estate Transfer Tax (ITP)
This is applicable on all sales that are not subject to VAT and is referred to as real estate transfer tax (ITP) is applicable. The real estate transfer tax is a regional tax which varies according to each autonomous region.
Presently the Balearic Government has established the real estate transfer tax as follows. Please note, prevailing rates will apply at the time of purchase:
The first € 400,000 of the purchase price will be taxed at 8%

Between € 400.000,01 and € 600.000 real estate transfer tax is 9%

amounts betweeen € 600.000,01 und € 1.000.000 will be taxed at 10%

a sale price of over €1,000,000 will be subject to 11% tax
Example of invoice:
Purchase price 800.000 €
Up to € 400.000 tax to pay is € 32.000 charged  (8% on €400,000),
for the amount between € 400.000,01 and  €600.000 tax incurred is € 18.000 charged  (9% on € 200.000), 
for amounts above € 600.000, tax incurred is    €20.000 charged (10% on € 200.000).
Total amount of real estate transfer tax charged and payable: €70,000 
Ongoing annual taxes
Ongoing taxes for the purchaser are land and income tax.
Property Tax
Property tax (Impuesto sobre Bienes Inmuebles, IBI) is paid annually and is levied on the value of land and urban land according to the assessment of the local council.
The cost of property tax varies from municipality to municipality and is in the region of 0,4% and 1,1% of the cadastral value for developed land and between 0.3% and 0.9% for undeveloped land.
Due to the present crisis many municipalities have increased this tax by between 6% and 10%.
As of 1st January 2015, some municipalities in the Balearics (e.g Calvia, Andratx and Marratxi) will reduce the cadastral value by 22%, which as a consequence will result in a corresponding reduction in the annual property tax.
Income tax for non residents
Non residents whose Spanish property is for owner occupancy, must declare this property for income tax purposes . The tax is calculated as follows: 1,1% of the cadastral value which will be taxed at 19%:
Example of invoice:
Cadastral value € 380,000 x1,1% = €4.180 at 19% = yearly income tax € 794,20
Wealth Tax
In accordance with the law passed on 23rd Dec 2008, the wealth tax in Spain was suspended with retroactive effect as of 1st Jan 2008, which meant that as of 2008 it was no longer necessary to pay wealth tax.
For the period 2011 to 2016 the wealth tax was reinstated. The amount of tax to be paid is between 0,2% and 2,5% for all assets located in Spain. 
There is an allowance of €700,000. For example if a property has two owners (50% each) then each has an allowance of €700,000.
If a Spanish property belongs to a Spanish S.L. with German partners, then as of the 1st January 2013 the value of the business share will according to the new German-Spanish double taxation agreement, be subject to Spanish wealth tax.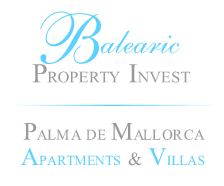 If you are a non-resident and purchasing property in Mallorca, you will need a NIE (Personal Tax Identification Number) although obtaining a NIE number, does not affect your tax status in the country of residence! All generally easily available, subject to status at the time and all current legal requirements!
Summary Guide of costs/fees when buying property in Spain:
The general broad brush rule is that a purchaser will need to budget for additional costs to cover all tax liabilities and fees somewhere between 12-17% of the purchase price.  Please note: all costs are determined at the time of purchase!! 
The following being a reasonable indicative breakdown:
10% VAT plus 1.2%  Stamp duty – New Property purchases (only)
8 – 11% ITP Transfer Tax – Resale Property purchases (only)
21% VAT plus 1.2% Stamp duty – Commercial purchase/company purchases (only)
2-5% – all properties, for notary fees, legal fees, property registry (land) and bank arrangement fees.
All subject to negotiation where possible and specific quotes at the time! 
Who pays what between seller and buyer?
Spanish Law states that unless stipulated in the Contract, taxes and fees are split between the buyer and the seller as follows:
The Buyer pays: The purchase tax or IVA, Registration fees, bank mortgage fees and Notary costs
The Seller pays: The estate agents fees, capital gains tax, the 'plus valia' tax and bank and registry charges to cancel an existing mortgage.
The following additional costs/fees will also apply buying or selling a property in Mallorca
Firstly, the Intermediary costs when buying property in Spain:
Real Estate Agency fees
:
Despite the ability of the internet to bring together buyers and sellers without the need for an agent, most people still like to use agents or a private Property Search Agent to find or rent property in Spain. 
Generally, estate agency fees or commissions are paid by the seller, unless otherwise agreed. 
If the buyer appoints a personal Property Search Agent, then the search agents fees are paid by the buyer.
Normally such costs are more than offset by the personal service of the Property Search Agent, in terms of negotiating the best purchase deal, the potential access to off market properties, your own personal time and costs saved, plus generally improved legal fees!!
You should be aware that Real Estate Agents in Mallorca if not careful, may charge between 2% and 15% of the sale price, generally these are normally around 6%, but can vary depending upon the region and type of property.
Unless the buyer has specifically agreed to pay the agent's fee, this cost will be built into the sale price.
Your Property Search Agent if appointed, should hopefully ensure all fees are kept to the most economic levels, including their own costs, whilst negotiating the best purchase price possible with you!
Legal  fees
You are strongly advised to engage a lawyer to help you during the buying process.
Your lawyer should  investigate all legal aspects of your property purchase, draft and review all contracts on your behalf and explain all the legal and administrative issues you face.
They should also carry out any necessary due diligence (checking the ownership claim of the seller, charges on the property, permits, etc.) and arrange all the required documents to complete the process (property registration, tax payments, etc.).
A lawyer – Abogado in Spanish – will charge you according to the service you require. This will vary according to the complexity of the purchase. Many lawyers charge around 1% of the purchase price in legal fees, but fixed price fees may also be negotiated!
You should be aware, some lawyers may seek to charge 1.5% or more of the sale price, which must also be guarded against. Even 1% can be unreasonably high given the work that is involved in a straightforward purchase of an expensive property with no legal complications.
Your best option is to try and find a good lawyer who is prepared to charge on an hourly basis.  Seek quotes for legal fees based on your specific purchase, without any complications and charged on an hourly basis. These should normally be in the region of 1.000 to 2.500 Euros, depending on the complexity involved.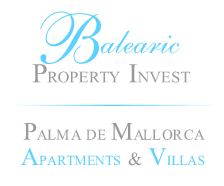 Other Associated Costs 
Notary
Notary expenses are nearly always paid by the buyer and are calculated in relation to the purchase price declared in the deeds of sale.
To be on the safe side you should calculate Notary fees as being 1% of the purchase price declared in the deeds of sale. In many cases however Notary fees are more like 0.5% (or less) of the price declared in the deeds.
 The notary cost for buying property is the same throughout Spain and is fixed by the following rate established by Spanish Royal Decree 1426/89:
Depending on the value of the property, the notary cost is between 4.5 and 0.3 per thousand
If the value of the property is over 6M €, the cost will be agreed with the notary.
Property Registry
 Expenses related to inscribing the sale with the land registry are also nearly always paid by the buyer, and are calculated in relation to the purchase price declared in the deeds of sale.
To be on the safe side you should calculate 1% of the purchase price declared in the deeds, though once again it depends upon the property and the area, and the fee could be considerably lower.
The Land Registry cost buying property is the same throughout Spain and is fixed by Spanish Royal Decree 1427/89:
Depending on the value of the property, the Land Registry cost is between 1.75 and 0.2 per thousand
If the value of the property is over €6M, the cost should  be agreed with the notary.
Banking costs
You will need to open an account in a bank operating in Spain and transfer money there from the bank in your own country. 
The cost of transferring the money can go up to 0,4% of the amount transferred. Please check all rates with your Bank prior to sending! 
Other Ongoing expenses
A prospective purchaser should take into account that there will be regular expenses affecting the property itself. These include:
Community charges:
Although all properties sold in Mallorca are freehold, a purchaser will automatically become a member of the Community of Owners when the property is part of a development complex with shared facilities such as a swimming pool, gardens, parking spaces, roads and lighting to maintain.
Community charges are usually paid in advance by direct debit and owners are required to attend annual meetings at the complex to discuss costs and vote in a new President and Owners Committee.
Each complex has a separate administration company which manages the complex on behalf of the owners.
Owners are expected to know and comply with community regulations and statutes.
Refuse collection and council tax (Impuesto sobre Bienes Inmuebles or IBI) will be charged annually by the Local Authority based on the 'catastral value' or as we would call it, property value for council tax purposes.
Gas, water, electricity, telephone etc.
A prospective purchaser should always check that the vendor is up-to-date with all payments affecting the property and its services.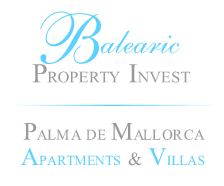 Costs when selling a property in Spain.
 

Plus valia municipal tax
'Plus valia´ Municipal Tax is a local authority increased land value tax. It must be paid by the seller as required under Spanish law and is the tax liability on the increased value of the land since last.  purchased. The calculation will be made by the local council and increases depending on the number of years you have owned the property.
Capital Gains Tax
If the vendor is a non-resident, there is also a Spanish withholding tax retention, which the buyer pays directly to the tax authorities, to cover the vendor's capital gains liability.
Selling property in Spain attracts Capital Gains Tax at a rate of 21% for non-residents. It is paid on the difference between the price on your deed when you bought the property and the new sales price. 
For non-residents it is paid in two stages – you pay a contribution towards your tax of 3% of the sales price on the day of completion and the balance of the tax is paid when requested by the Government tax department, which can be anytime up to 5 years after completion.
Residents may, subject to legal advise at the time, avoid the tax when you sell your main residence and put all the profit towards your next home within 2 years. 
Alternatively, you will be asked for the tax to be paid with your tax return in the first year after the sale.
Profit tax for residents is as follows:
EU Citizens: 19.5%

Non-EU Citizens: 21%

Profit tax on Spanish companies is based on 35%.
Cost of buying property in Spain: In case you need a Mortgage
If a mortgage is required this can be most easily obtained here. The banks in Mallorca will loan usually up to 50% of the purchase price to a non-resident and up to 60/70% to a resident. 
We can assist you to find the bank which will make you the best offer including but not limited to the following costs. 
   Property appraisals

  

Disbursement fees

  

Notary fees

  

Stamp duty a

  

Land Registry

  

Insurances

  

Administrative manager
Please note, all the above is subject to the prevailing rates at the time of your specific purchase.
Any financing proposal, is also subject to a full status reports with all financial checks conducted by the funding bank with the Banks financial assessment of all risks and interest rates applying.